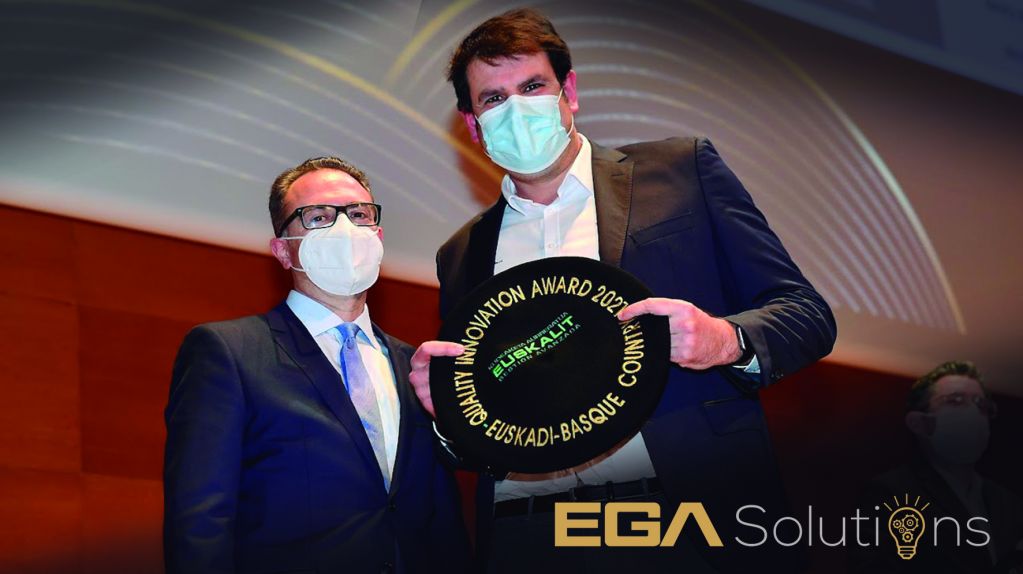 Our sister company EGA Solutions has been the winner of the Quality Innovation Award, in its national phase, for which it has been selected for the international final to be held in Moscow in April 2022.
The innovative practice presented by EGA Solutions and developed for ITP Aero (Rolls-Royce group), has consisted on a comprehensive traceability solution in the machining assembly process of aircraft engine parts, deploying a scalable, flexible and sustainable technological ecosystem, from the point of view of its operation and its economic efficiency.
This solution, in addition, is replicable and / or scalable for other potential clients in sectors such as the automotive, wind or railway sectors, sectors that have already become interested in this novel system that seeks a drastic reduction of the so-called non-quality costs with an ROI (return on investment) of 4 months in the case of ITP Aero.
The jury has expressed that the innovative project presented by EGA Solutions complies in a very outstanding way, with the five characteristics that were valued: novelty, usefulness, learning, customer orientation and effectiveness.