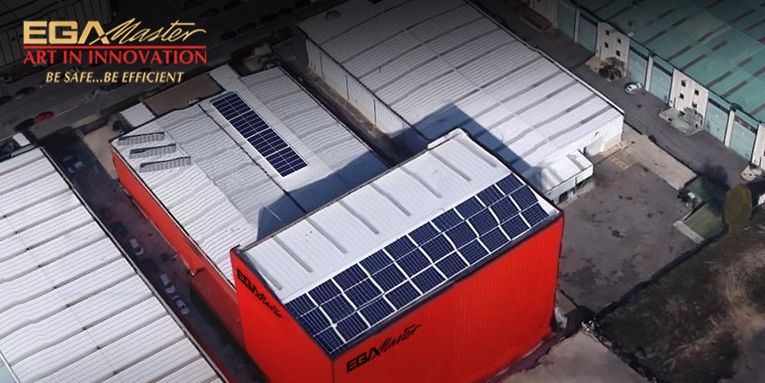 Great news! We are pleased to share that we have completed the implementation of an impressive photovoltaic installation at our company. With a capacity of 95 kW and a 60-kW energy storage system, we are taking an important step towards sustainability and the use of renewable energy sources. With this installation, we will avoid the emission of 30.4 tons of CO2 per year - that's equivalent to planting 1,396 trees in one year!
In a world that is increasingly conscious of its environmental impact, we take responsibility for reducing our carbon footprint and promoting the transition to a cleaner, more sustainable future. By investing in solar energy, we are not only reducing our dependence on fossil fuels, but also driving innovation and the development of clean technologies.
Our photovoltaic installation will not only allow us to generate our own electricity from an inexhaustible and clean source but will also provide us with significant long-term economic benefits. By reducing our dependence on the conventional power grid and harnessing the power of the sun, we will be able to significantly reduce our operating costs and strengthen our competitiveness in the marketplace.
In addition, thanks to our 60-kW energy storage system, we will be able to store excess energy generated during peak production periods and use it when it is most convenient and efficient for our operations. This will allow us to maximize the use of solar energy and optimize our resources in a smart way.
We are proud to implement technologies that enable us to generate electricity sustainably and help preserve our planet for future generations. We will continue to explore new opportunities to improve our energy efficiency and further reduce our environmental footprint.