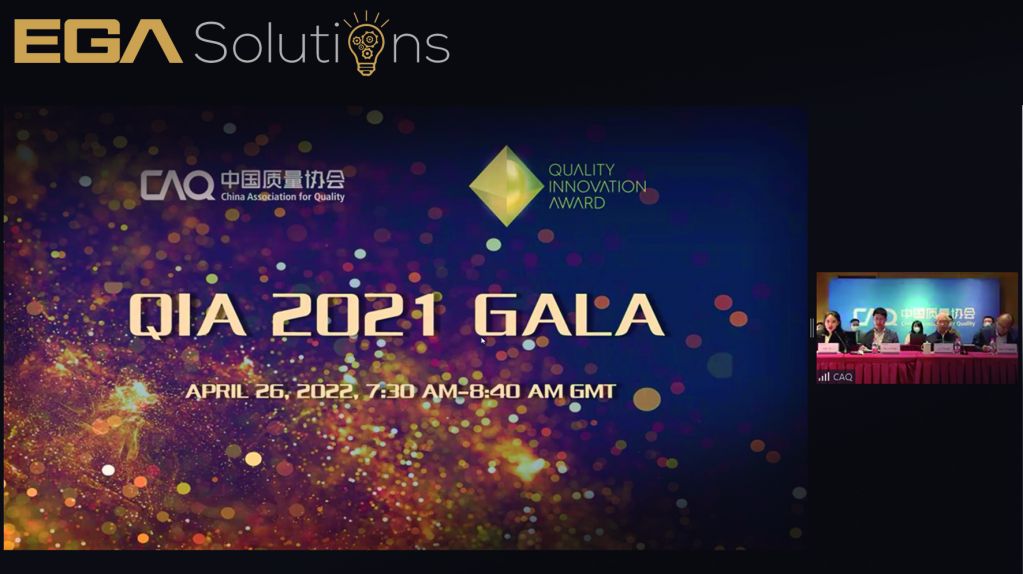 EGA Solutions (EGA Group) has collected this Tuesday, April 26, the highest recognition, or Award in the QIA 2021 international competition, for the Micro & Startup Companies innovation category. The award was signed by the President of Finland Mr. Sauli Niinistö.
A total of 561 international applications were submitted for the 2021 edition, from 19 countries (including Sweden, Israel, China, India, Russia, Czech Republic, etc.). After the national and international selection and assessment processes, there were finally 8 Award winners, one of them being EGA Solutions.
It should be noted that three other Basque organizations have received the second award or prize in their respective categories, raising the Basque Country as an important hub of innovation at the international level.
The innovative practice presented by EGA Solutions and developed for ITP Aero (Rolls-Royce group), has consisted on a comprehensive traceability solution in the machining assembly process of aircraft engine parts, deploying a scalable, flexible and sustainable technological ecosystem, from the point of view of its operation and its economic efficiency.
This solution, in addition, is replicable and / or scalable for other potential clients in sectors such as the automotive, wind or railway sectors, sectors that have already become interested in this novel system that seeks a drastic reduction of the so-called non-quality costs with an ROI (return on investment) of 4 months in the case of ITP Aero.
A competition to encourage innovation
QIA is a competition created in Finland in 2007 by Laatukeskus Excellence Finland, with the aim of encouraging the emergence and development of sustainable product, process, and organizational innovations.
This year, the ceremony was held via streaming from China, where the China Association for Quality (CAQ) presented the 8 awards representing each category.